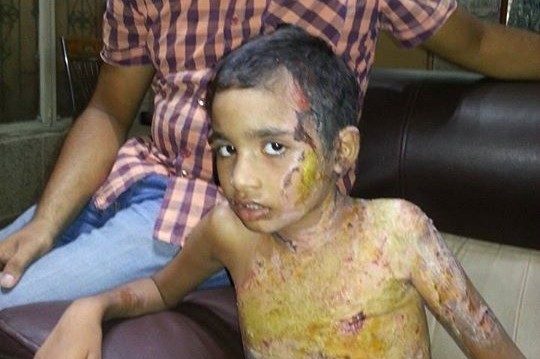 Meet Alisha. Sheis 7 years old and lives in Pakistan. God created this child, loves this child, and has placed her in our path. She lost her mother at the age of only 3. She was accidentally burned over much of her body by a pot of boiling tea.

In Pakistan, the government hospitals are not equipped to deal with such a severe case. They have no medicine or help for her. She was taken to the private hospital and was told that they can help, but that the money for treatment must be brought first. This happens all over the world. Can you imagine? No medication? No pain help? What if this where your child? It's almost unbearable to even imagine.

The cost to treat her is $297. I know that we can do this. That we can reach out across the ocean and spare this child from the pain she is enduring. Alisha needs to know that God has not forgotten her. It's up to you and me to be HIS hands and feet and minister to the orphan, the hurting, the needy..and she is all of these.

Any amount welcome. I had to include a little more in the request to afford the transfer fees and the fees of gofundme and paypal.

Thank you!
Jenn Anderson
Hands of Action International
______________________